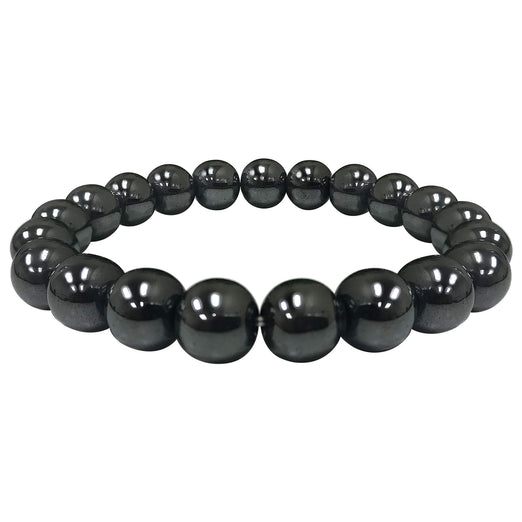 You will fall in love with this gorgeous bracelet. Simulated Hematite 10mm Round Bead Unisex Handmade Stretch Bracelet. A great choice at an unbeatable price. A great way to dress up any outfit, you cannot go wrong with this gorgeous bracelet get yours now. This bracelet has a timeless appeal and is designed to last. Crafted with durable materials, the bracelet features a secure elastic band for easy and comfortable wearing.
Item# : GB203
Color : Black
Gender : Unisex
Stone : Hematite
Stone Shape : Round
Style : Stretch
Title : Hematite
title_tag : Simulated Hematite 10mm Round Bead Unisex Stretch Bracelet #GB203
Shipping
We prioritize customer satisfaction. Our shipping process guarantees that 99% of orders are dispatched within 24 hours, excluding weekends. Unlike other companies, we do not drop-ship any items. Once your order is received, we assign utmost priority to ensure prompt delivery.
Return Policy
We offer a 30-day hassle free return policy for all products. If not satisfied, customers can return the item within 30 days for a full refund or exchange by returning the item in original condition. The returned item must be in our possession within 30 days of the date you received it.
Related Products

$13.99