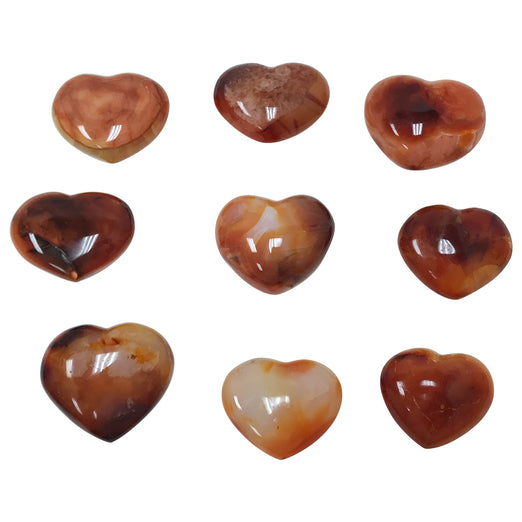 Both bright and beautiful, these Carnelian hearts are the perfect must haves! From dark fiery shades of orange to light bright shades of white, these Carnelian hearts contain gorgeously vibrant color! You will only receive one Carnelian heart chosen at random. Due to the use of natural stone please allow for some variance between hearts such as size, shape, and color.
Item# : RSH186
Dimension : 2.5" W x 2" H
Stone : Carnelian
title_tag : Natural Carnelian Love Heart Crystal Gemstone 7.5 Oz #RSH186
Weight : 7.5 Oz
Shipping
We prioritize customer satisfaction. Our shipping process guarantees that 99% of orders are dispatched within 24 hours, excluding weekends. Unlike other companies, we do not drop-ship any items. Once your order is received, we assign utmost priority to ensure prompt delivery.
Return Policy
We offer a 30-day hassle free return policy for all products. If not satisfied, customers can return the item within 30 days for a full refund or exchange by returning the item in original condition. The returned item must be in our possession within 30 days of the date you received it.
Related Products