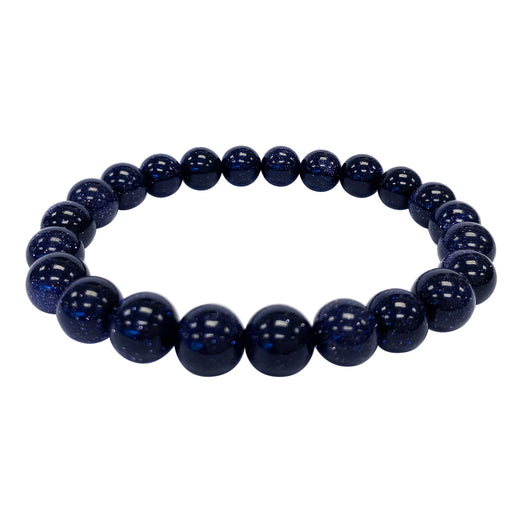 You will fall in love with this gorgeous bracelet. Blue Goldstone Gemstone 8mm Round Bead Unisex Handmade Stretch Bracelet. A great choice at an unbeatable price. A great way to dress up any outfit, you cannot go wrong with this gorgeous bracelet get yours now. It's perfect for both casual and dressy occasions, and its durable construction ensures it will last through countless wearings.
Item# : GB227
Color : Blue
description_tag : Buy Cheap and best Be enchanting with this Blue Goldstone stretch bead bracelet! You can dress it up or dress it down, these bracelets make the perfect accessory to any look from Gem Avenue Store.
Gender : Unisex
Stone : Goldstone
Stone Shape : Round
Style : Stretch
Title : Goldstone
title_tag : 8mm Blue Goldstone Gemstone Round Bead Unisex Stretch Bracelet #GB227
Shipping
We prioritize customer satisfaction. Our shipping process guarantees that 99% of orders are dispatched within 24 hours, excluding weekends. Unlike other companies, we do not drop-ship any items. Once your order is received, we assign utmost priority to ensure prompt delivery.
Return Policy
We offer a 30-day hassle free return policy for all products. If not satisfied, customers can return the item within 30 days for a full refund or exchange by returning the item in original condition. The returned item must be in our possession within 30 days of the date you received it.
Related Products