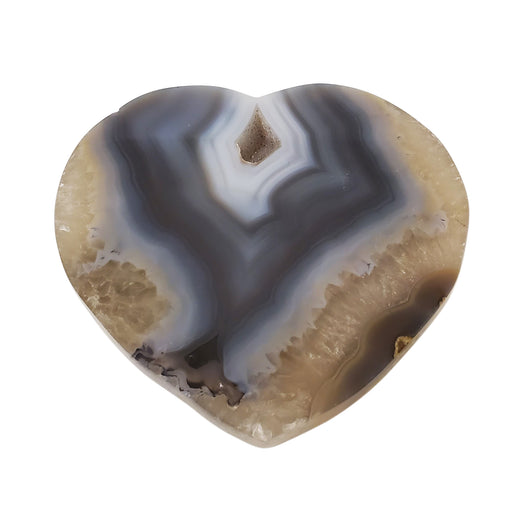 This beautiful 5 x 5.5 inch Heart Agate Crystal Gemstone is the perfect accent for any home. The agate heart has a weight of 1 lb and is ideal for collecting. Its unique and vibrant shape makes it a gorgeous addition to any room or collection. It is natural texture and one-of-a-kind color makes it the ideal conversation starter. Its unique properties give it added appeal and make it a must-have for any collector.
Item# : RSH092
Dimension : 5.5" W x 5" H
Stone : Agate
title_tag : Heart Agate Collectible and Home Decor Crystal Gemstone #RSH092
Weight : 1 Lb
Shipping
We prioritize customer satisfaction. Our shipping process guarantees that 99% of orders are dispatched within 24 hours, excluding weekends. Unlike other companies, we do not drop-ship any items. Once your order is received, we assign utmost priority to ensure prompt delivery.
Return Policy
We offer a 30-day hassle free return policy for all products. If not satisfied, customers can return the item within 30 days for a full refund or exchange by returning the item in original condition. The returned item must be in our possession within 30 days of the date you received it.
Related Products